The deep sea is full of mysterious creatures that we don't know anything about. But scientists and marine experts keep exploring and they find new creatures often.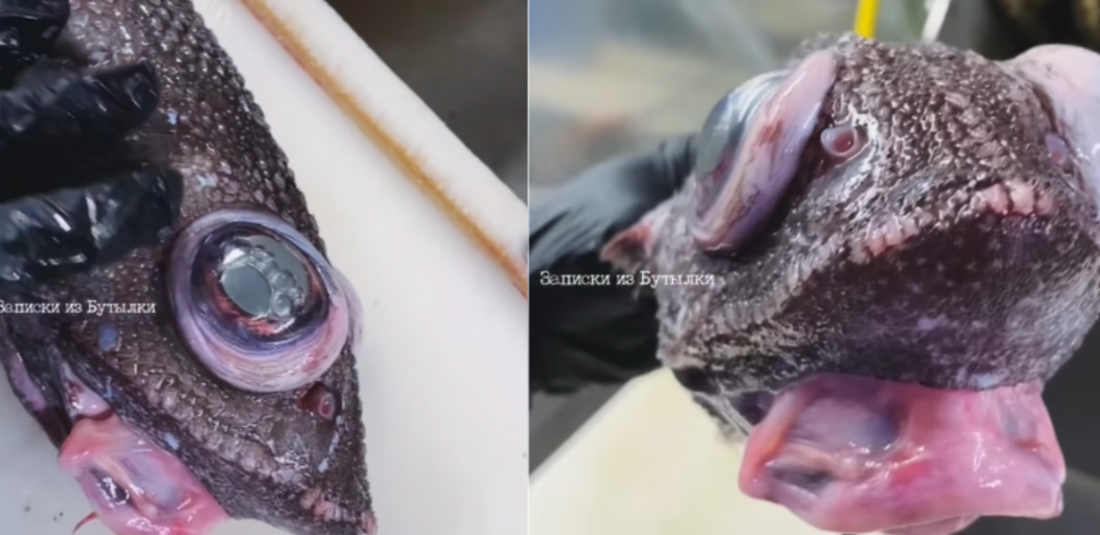 Recently, a video of a bizarre looking creature went viral. Watch the clip here.
Bizarre looking fish from deep sea caught
While exploring the Norwegian Sea, a well-known Russian fisherman discovered a wide variety of peculiar marine life.
Roman Fedortsov recently caught a wolffish, also known as the devil fish, which is a bluish-gray fish with canine-like front teeth. He has started posting photos of his horrifying catches on social media.
However, one picture in particular has already drawn notice from people on the internet, a video of an odd deep-sea creature with a swollen, bulging mouth and frightening bulging eyeballs is the latest discovery. Since it was posted on Monday, the viral sensation has had over 3,18,000 views and more than 11,000 likes.
The peculiar-looking fish was caught by Fedortsov on his business vessel in the Norwegian and Barents seas. He made his amazing catch on New Year's Day.
People on the internet were hooked
Online users poured all types of responses in the comment box. Some even funnily linked the fish to famous people who underwent botched cosmetic operations, while others simply described the fish as an odd looking creature.
A woman wrote, "When the lip filler goes wrong." While another added, "I thought that was an out take from the Kardashian."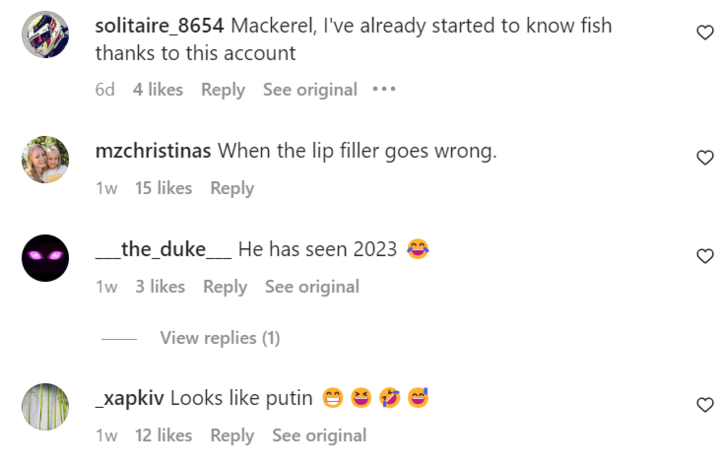 Another wrote, "The kardashians saw that fish, called the surgeon and said: i wanna it's lips!"
A man informed, "Deep sea fish bloating due to compression near the surface. It goes back to normal when it's back into the deep oceans. It's like when we go deep, we feel the pressure. With this fish, it feels the pressure when it is reaching the surface."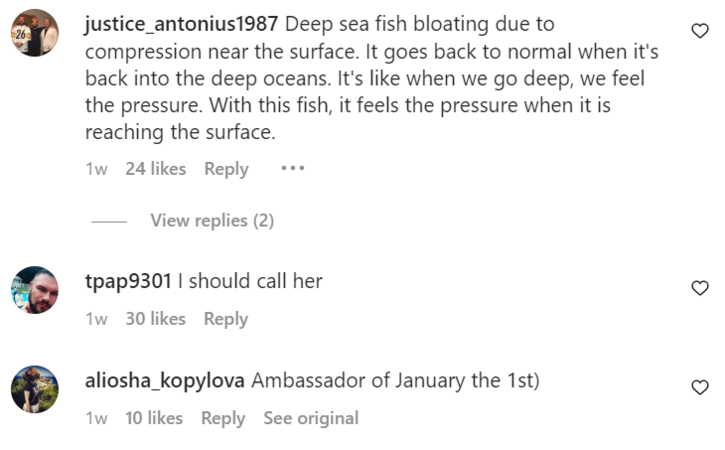 A woman made a witty remark and wrote, "Oh, you're pretty, Darling. Don't let anyone tell you otherwise."
What do you think about this? Tell us in the comments.
For more trending stories, follow us on Telegram.